WHAT MAKES ADVANTIEN DIFFERENT?
Data-Driven Implant
Price Negotiations
When we negotiate implant pricing on your behalf, we combine data analysis, comprehensive benchmarking, and – most importantly – our deep clinical and technical understanding of orthopedic and spine implants to quantify the savings potential of the products you use. 
We have an extensive database focused solely on the Ortho/Spine industry that we leverage to negotiate on your behalf:
Profits delivered to customers each year
Ortho/Spine vendors
that we work with
Surgeries processed each year
SKUs in our product database
How We Determine Our Implant Pricing
Every ASC is different and should be priced differently. We don't settle for one-size-fits-all pricing negotiations. Instead, we prioritize savings based on precisely what you use and what will deliver the most impact on your bottom line.
We employ several strategies, such as focusing on complete constructs versus just analyzing part numbers, leveraging GPO pricing when it makes sense, and negotiating better local pricing whenever possible.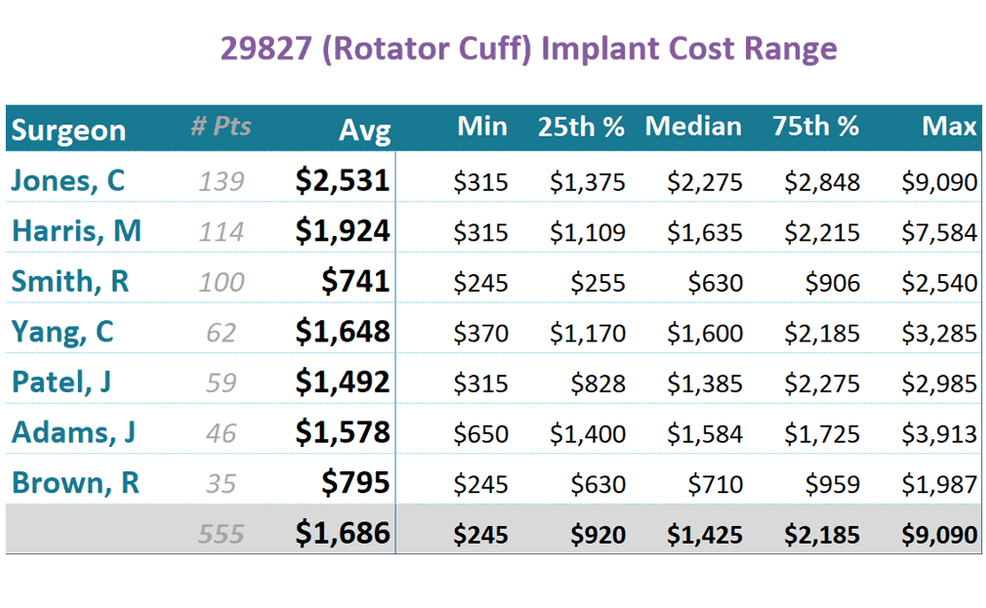 COMPREHENSIVE DATA ANALYSIS
We analyze your historical data and leverage our deep clinical and technical understanding of orthopedic and spine implants to quantify the savings potential of the products you use. Although comparing part numbers within databases is a part of our process, the key to our success is in understanding why particular technologies may or may not justify certain price points at your facility.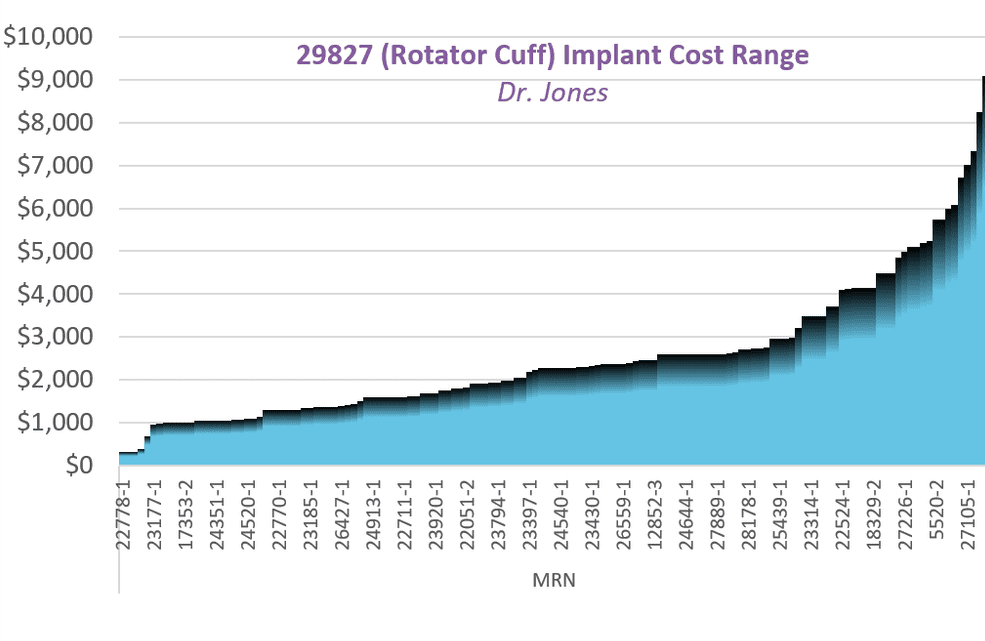 BENCHMARKING ACROSS SIMILAR ASCs
We take into account the uniqueness of the technologies (every rep claims their products deserve premium pricing, but do they?), the costs of all the components that go into the procedure (are some components priced low, but expensive disposables routinely get used in the case?), comparable pricing within (and outside of) your facility, the willingness of your surgeons to support price reductions, and more.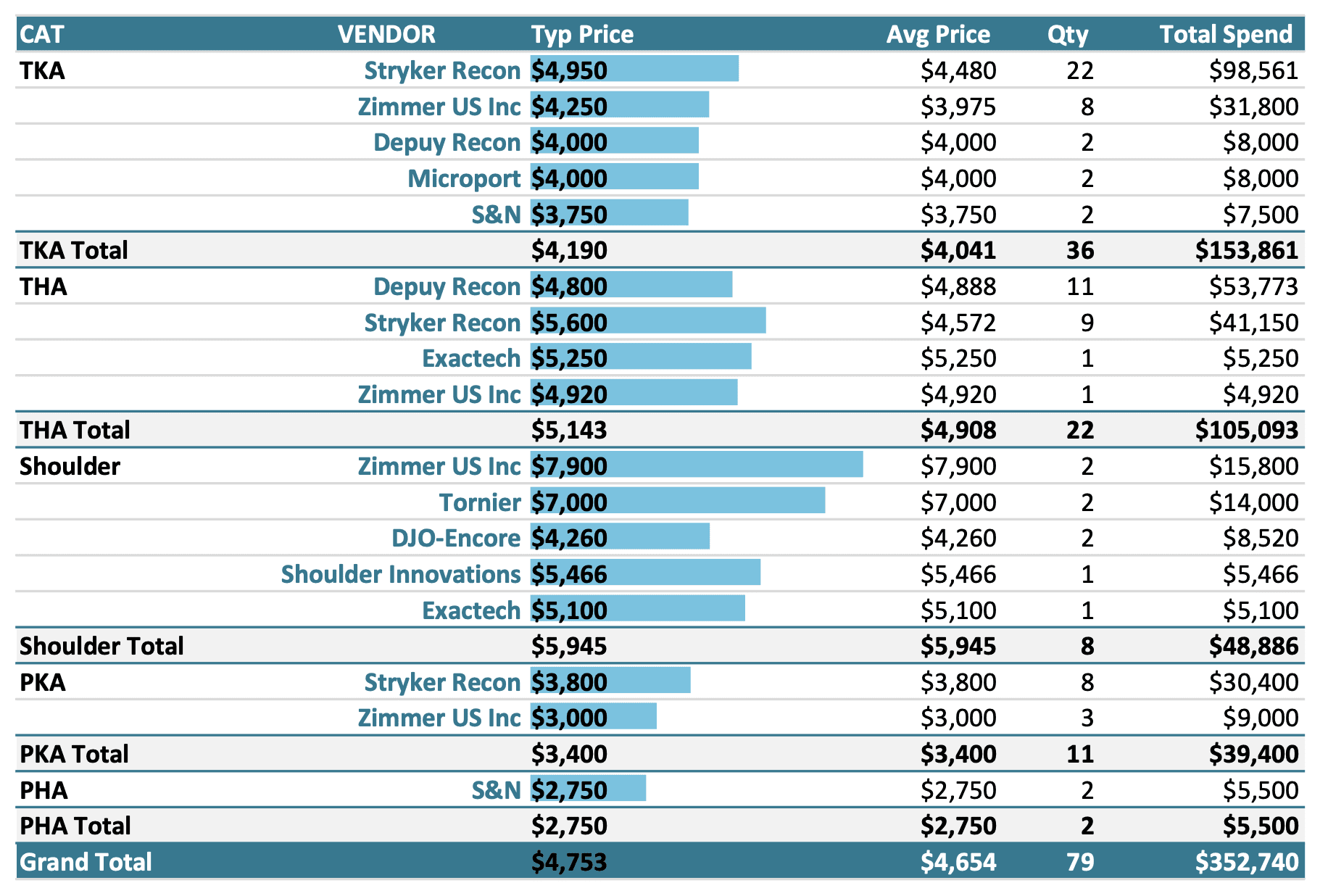 INDUSTRY INSIDER KNOWLEDGE
Our "insider" medical device experience — having previously sold implants to hundreds of hospitals and surgery centers across the country — allows us to successfully navigate the tactics that medical device sales reps use to inflate prices.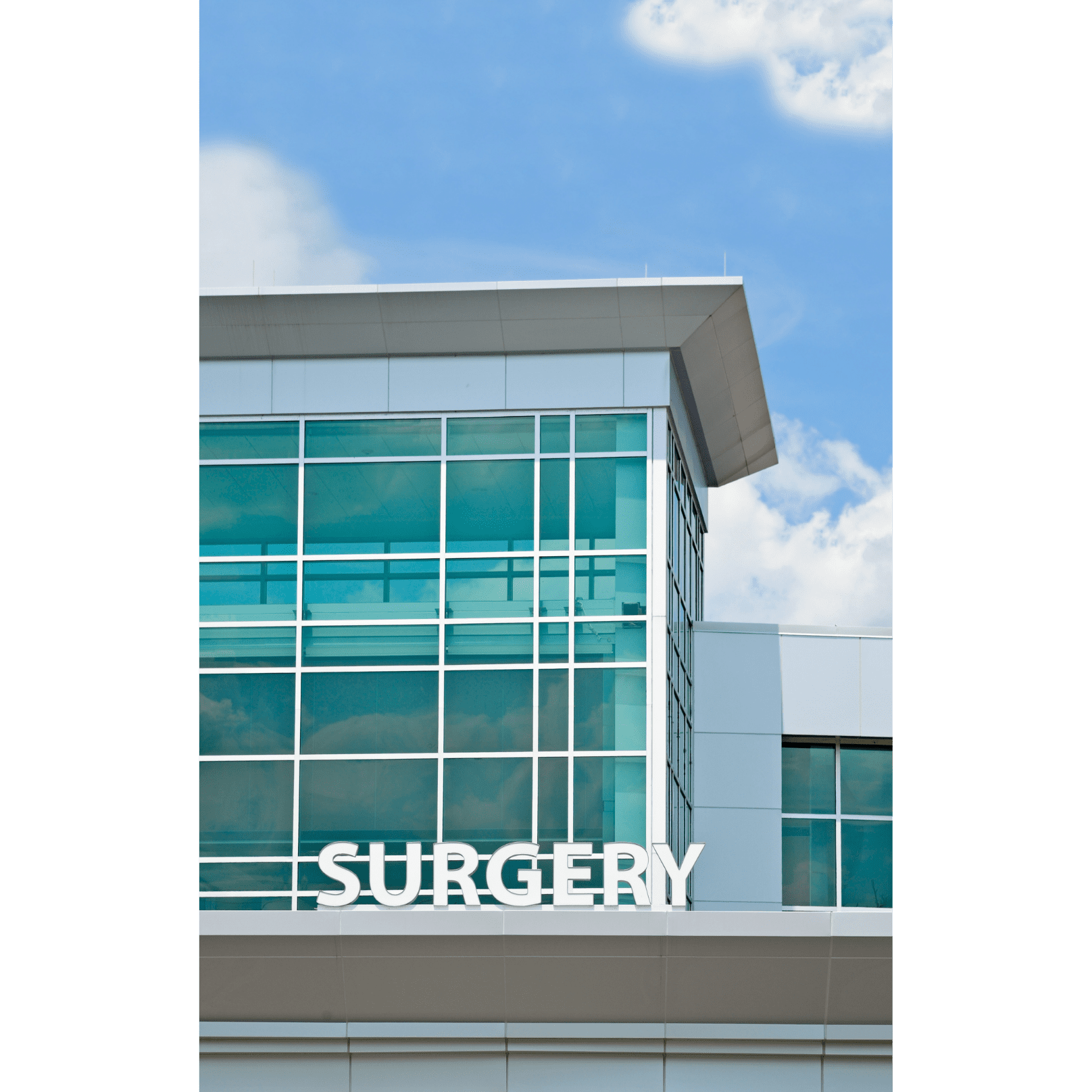 Our expert-led, data-driven approach allows us to establish low, but fair, price points. By customizing pricing specific to your usage, you will almost always receive lower pricing than settling for national GPO averages.
What you can expect when you partner with Advantien for Implant Price Negotiations:
Case Study: $1.3M/Yr in Increased Profit for Ortho/Spine ASC
Advantien renegotiated implant pricing, optimized reimbursement, and streamlined billing processes, resulting in over $1 million annually in increased profit for this Ortho & Spine ASC. Curious how we did it? Read the full case study by submitting your email below.